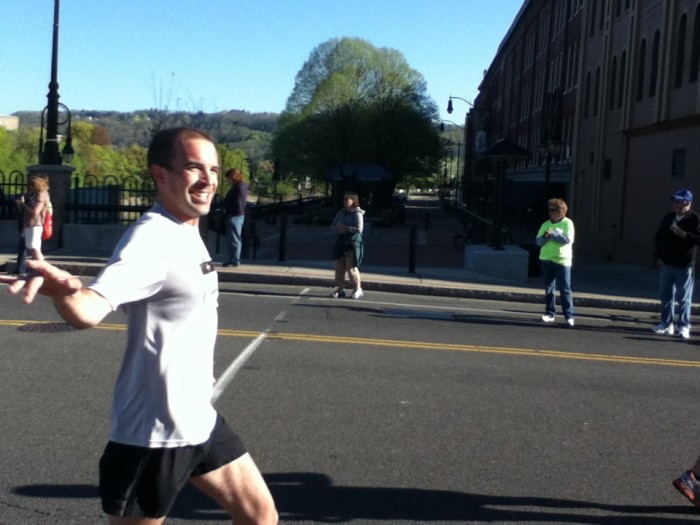 (I was waving to the camera, not flapping my wings like a bird. Photo by mom.)
I ran the Binghamton Bridge Run half marathon this Sunday. Here are the official results: I ran a 1:38:47, and nailed my target average pace of 7:30/mile. My time was about a minute slower than last year's result (I notice a number of acquaintances' times were as well), but I ran a much better race this year. I started off relatively relaxed (my early miles were around 7:40 or 7:45) and just gradually increased my pace, staying on the offensive throughout the entire race. It felt very good to remain in an attitude of control the whole way, never lapsing into the psychological state of "just hanging on" – a real risk during the lonelier back half of a long race, in my experience. I hope to carry this confidence into next month's notoriously hilly Vestal XX.
Posted on Monday, May 6th, 2013.