Tag Archive: "#patreonartist"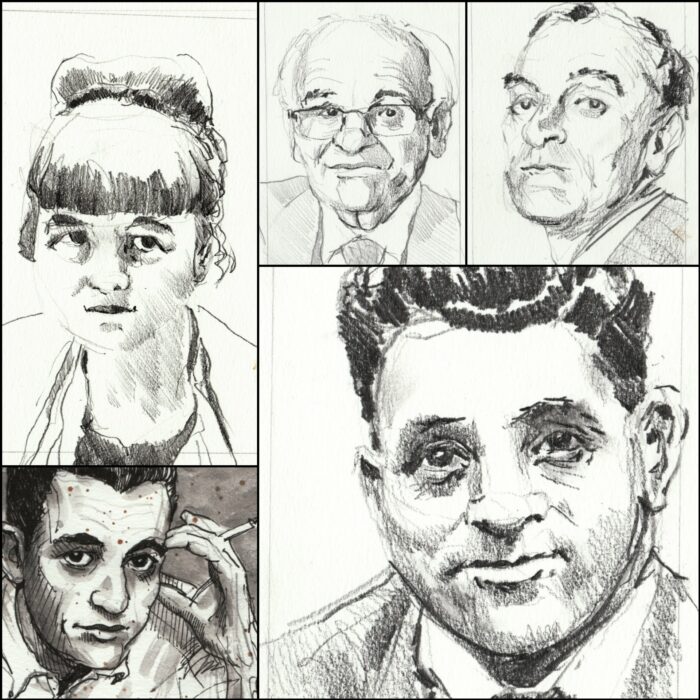 I recently read a 1954 anthology titled "50 Great Short Stories" edited by Milton Crane. The book was mistitled; "50 Texts Exalting Ennui and Miserable Marriages" would have been more accurate. That said, a few of the stories were memorable! Here are sketches of the authors of half of them.
Clockwise, from top left: Katherine Mansfield, V. S. Pritchett, Ring Lardner, Irwin Shaw, and J. D. Salinger.
I'm drawing authors for Patreon this month. Sign up to claim one (perhaps accompanied by a story synopsis). I'll probably do a few more from this book, then I look forward to reading something fresh!
Posted on Thursday, October 8th, 2020.