Hooptie Utility Bike 2.0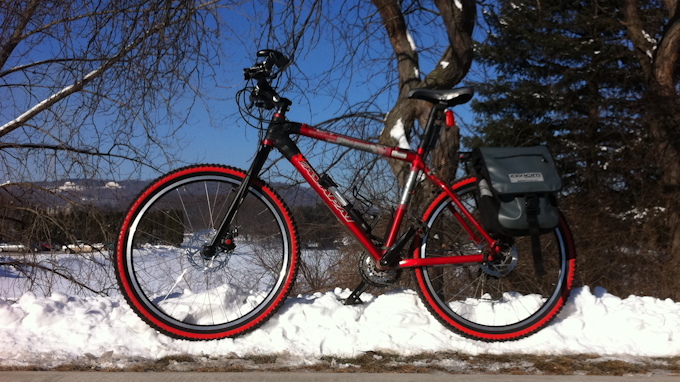 I recently completed an overhaul of my primary ride. I replaced the original suspension fork with a sleek rigid fork better suited to the routes I ride. I also installed new brake calipers, for finer adjustment and modulation, as well as a pair of red-sidewalled winter tires, for sassy good looks. Learning about headset assembly was fun and rewarding!
Posted on Wednesday, February 23rd, 2011. Tags: bike.