Tag Archive: "macbook"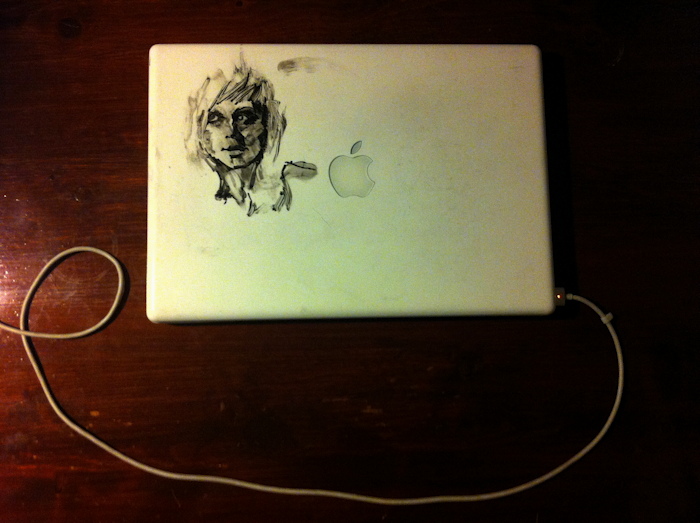 As long-time followers may know, now and then I draw on my old MacBook with markers. Here's a recent portrait, drawn finger paint style with a fabric marker. The fabric marker ink behaves curiously on this smooth surface – amenable to smudging or scraping erasure, depending whether it's wet or dry. The mix of textured shading and inky black blots makes this one of my favorite looks in recent memory.
Posted on Friday, March 22nd, 2013.