Time for a New Front Wheel
Twelve years and some 16,000+ miles later, my new bike is still going strong – but it is finally time for a new front wheel. Lots of riding means lots of stopping, and all that brake wear was beginning to erode holes in the rim.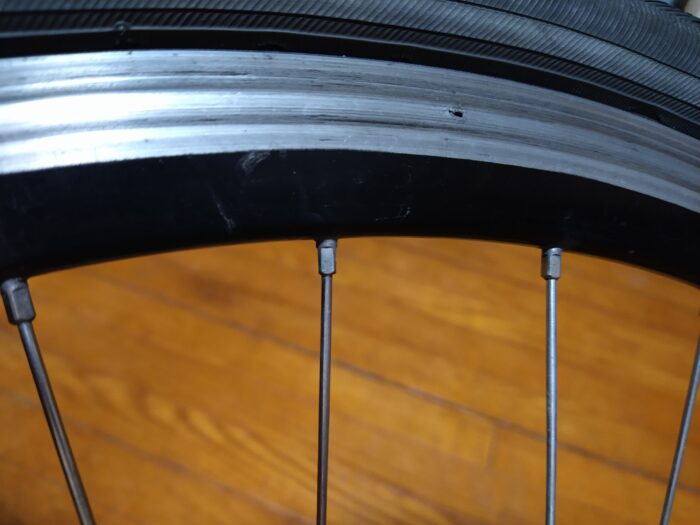 Ordered a new wheel through a local bike shop today. I am absolutely satisfied with the original Bike Wheel Warehouse Pure Tour rims – they've taken a lot of abuse and carried all kinds of loads.
Posted on Saturday, January 21st, 2023. Tags: bike.