So I've Been Making Vases
I've been designing, printing, and publishing a series of customizable containers on Thingiverse. It's a good exercise in learning OpenSCAD, the scripting language that powers Thingiverse Customizer. An OpenSCAD script describes the shape of a model, given some initial parameters. Customizer provides an interface to easily plug in new values. It's a good way to get a lot of use out of your initial design by repeatedly remixing it. Plus, by providing something to start with, I think customizable designs help encourage people new to 3D design to try their hand at it.
I printed some sample designs on my Printrbot Simple. Here are the glamor shots, each linked to the customizable models from which they were derived. Click for more photos and details.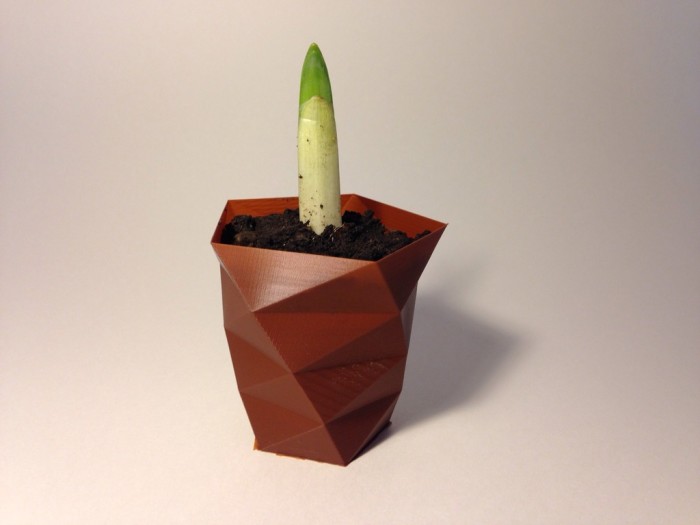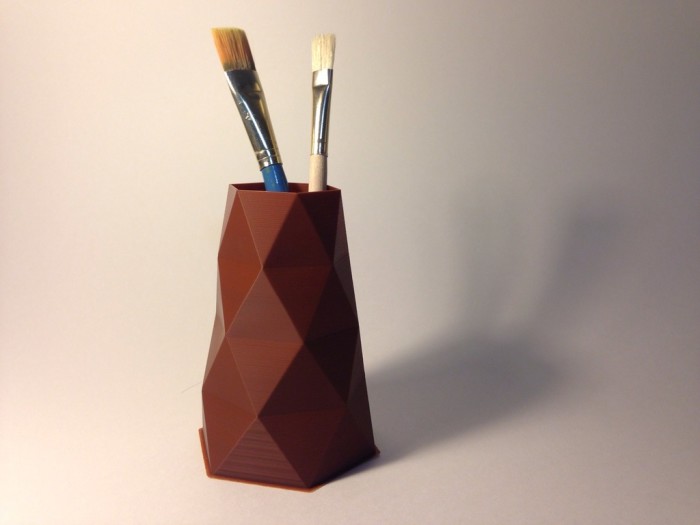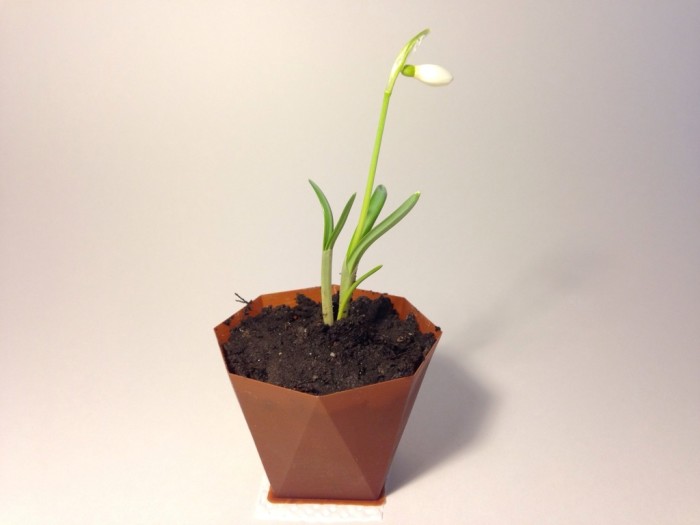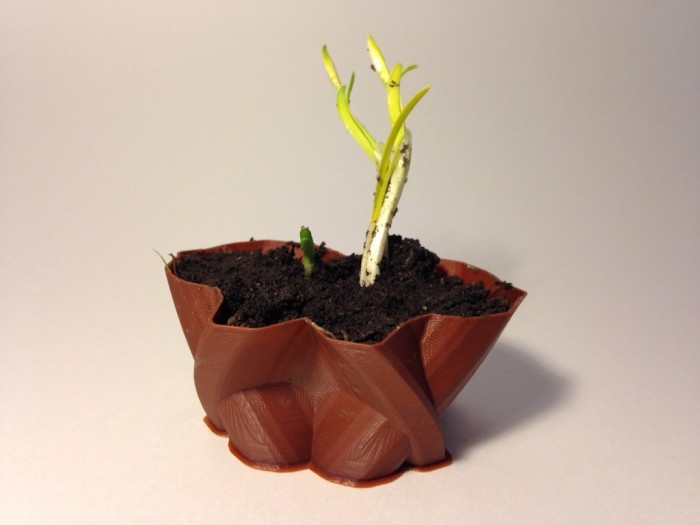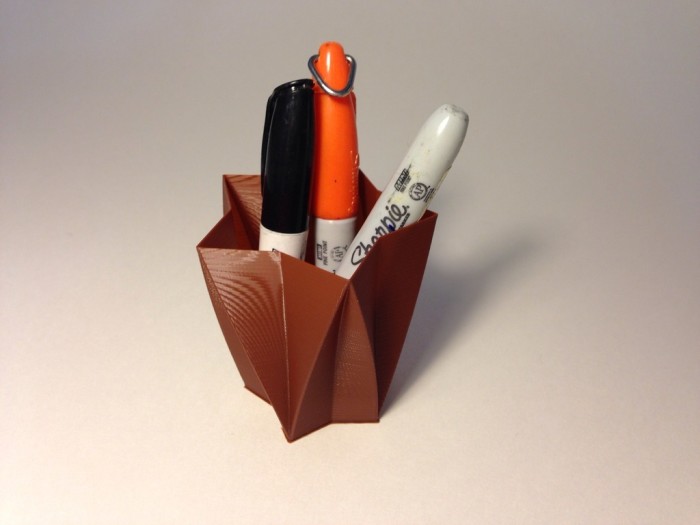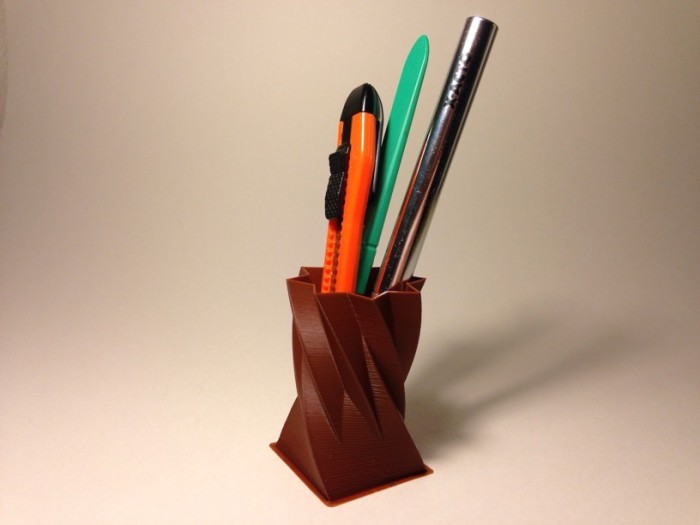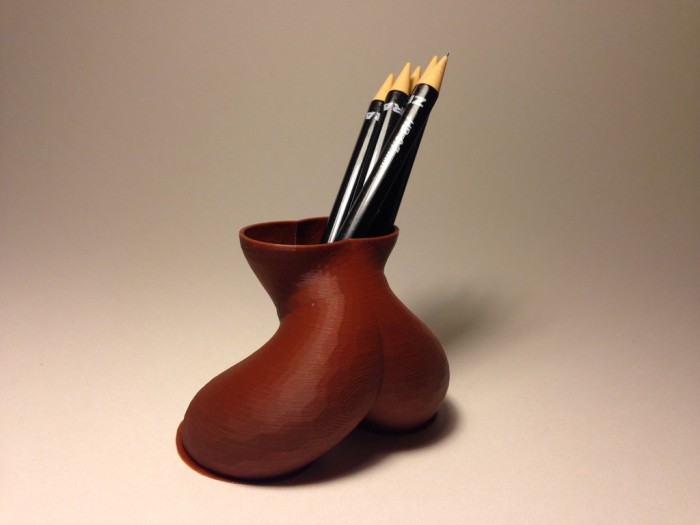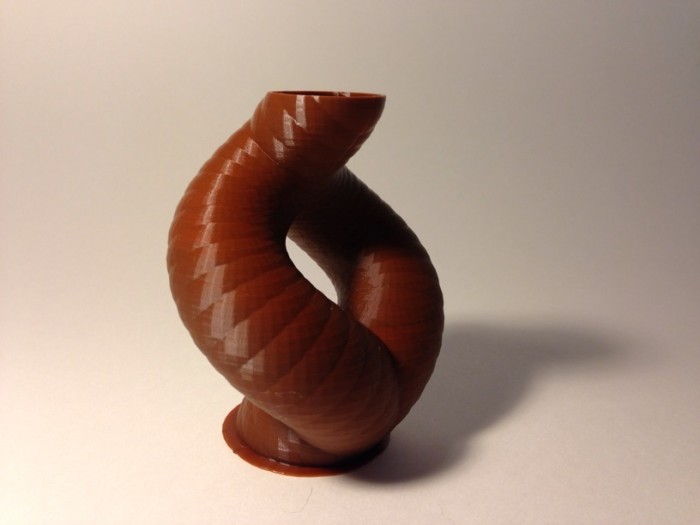 That last one, the chalice lathe, was the featured design on the front page of Thingiverse last weekend. Note the figure-ground effect in the sample's profile. Although I'm proud to have been featured, what's most exciting is to see the many creative remixes people have posted.
Posted on Friday, March 21st, 2014. Tags: 3d.