Translucent Parts Lists in LPub
Inspired by a preview instruction image posted by GreenLead, here is a guide to creating parts lists with translucent backgrounds in LPub.
Start by opening a model in LPub. I'm using this one.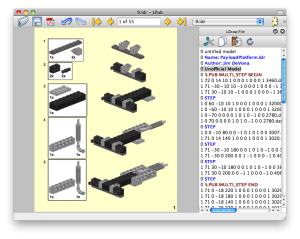 Go to LPub's Configuration menu and select Page Setup. Choose Picture as the Background type and select a file (thanks to Hubble for the nebula image in this example).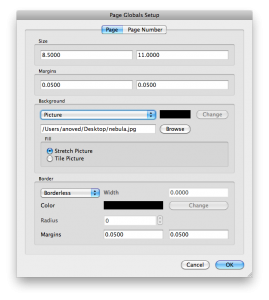 Now the page background is in place. Don't forget that some images make better backgrounds than others. This example is a bit dark, making it hard to see the assembly details in some places.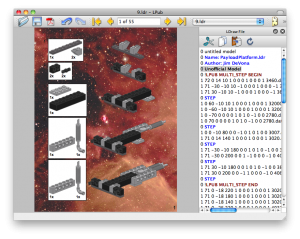 Next, return to the Configuration menu and select Parts List Setup. Select Picture as the parts list Background type and choose your background image (here is the simple transparent white image I'm using).
In this case, it doesn't matter whether you choose Stretch or Fill, but if your parts list background has some texture or text you may prefer one over another. However, I think there is a currently a bug in LPub that causes the parts list border to be stretched or cropped along with the background, so for now you'll probably want to select Borderless as the Border type.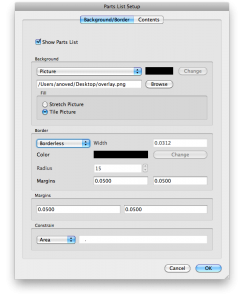 Now the page background is partly visible through the tinted parts list backgrounds. No post-export image editing necessary! Note that you can also modify individual parts lists backgrounds one at a time by right-clicking them.
I hope this gives you some ideas for new things to try with your custom instructions.
Posted on Thursday, February 11th, 2010. Tags: LEGO.