New Old Bike
Got a bargain on a vintage 3-speed Schwinn today. It's a 1968 "Racer", made in Chicago.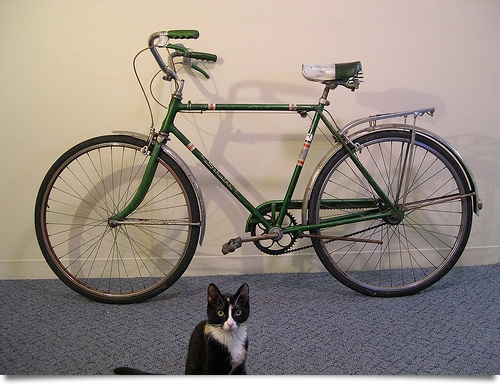 Needs new tubes and brake pads, but otherwise it seems pretty solid. It's the perfect practical configuration for doing errands around town: fenders and chainguard to stay clean, a rack to carry things (although it may need a little tweaking to fit my favorite panniers), and an internally geared hub. The cushy seat and relaxed posture are nice, too.
The internally geared hub is an intriguing novelty to me. It works, but behaves very differently from the derailleurs I'm accustomed to.
Posted on Tuesday, March 9th, 2010. Tags: bike.