Vintage Chipmunk Basic Examples
Now at https://github.com/anoved/Chipmunk-Basic-Stuff/tree/master/Vintage%20Examples
---
Very simple Chipmunk Basic examples
These programs are of 1996 or 1997 vintage. They're more like tests or simple demos than actual programs. I doubt they are very useful but here they are nevertheless.
For more Chipmunk Basic goodies look at my main Chipmunk Basic page or my cb-shpdraw page.
---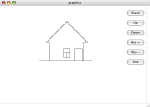 Draw with the arrows. The cursor starts out wherever the mouse is when you first press an arrow button.
---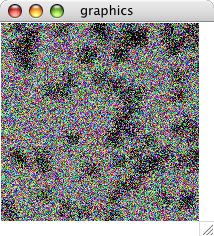 What is it supposed to do? I don't know. An artificial intelligence painter? OK. It draws random pixels and beeps a lot and has no clear exit strategy.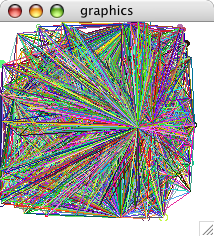 So advanced it's version 2! Whoa!
---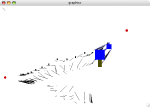 Pistol-packing fun that leaves silly artifacts all over the window because it doesn't erase everything it draws. Move the mouse around and click to make red dots. Cutting edge.
---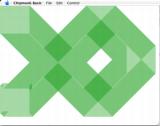 A square with a color of your choosing slides around a window. The pre-3c versions don't make much sense.
---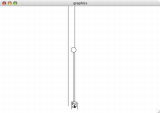 I believe this was supposed to be like Space Invaders. It falls a little short.
---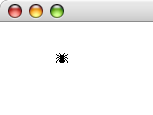 Move a spider around with your numeric keypad. Very simple.
Only a program as cool as Chipmunk Basic would have a built-in spider icon (sprite #135). Why not?
---

Click in a tiny window to paint single pixels at a time. I can think of more entertaining things to do.