Tcl Doctools for BBEdit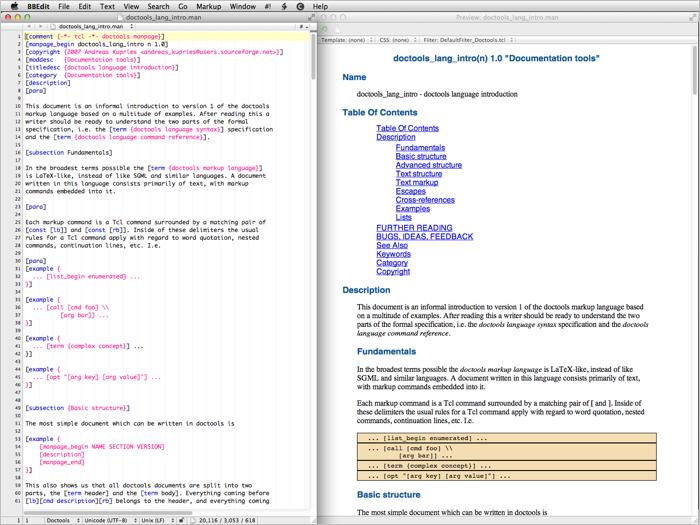 Doctools is a Tcl-based markup language suitable for writing software documentation. BBEdit is a Macintosh text editor. I made a Doctools language module (for syntax highlighting) and preview filter and posted them on Github as Tcl Doctools for BBEdit.
Posted on Thursday, December 13th, 2012. Tags: bbedit, mac, tcl.